17 Aug

The Advantages of Having a Metal Roof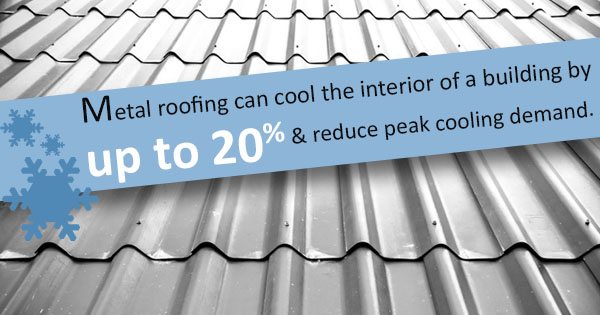 Buying a new roof may not be on the mind of every homeowner or new home buyer, but there are important things to keep in mind while doing so.
Custom metal roofing can be just what your home needs to help increase your property value, save you money on roof maintenance, and make your home look better than ever.
Advantages of Custom Metal Roofing:
Metal roofing requires minimal maintenance and can typically last over 30 years. Homeowners spend, on average, between 1% to 4% of a home's value on maintenance, annually. Having a metal roof will save you money on maintenance costs, as opposed to non-metal roofs.
Metal roofing can prevent excessive water damage. On average, water damage costs over $2,000 to fix.
Withstand very strong winds. Wind damage costs can sometimes add up to nearly $10,000, so having a strong metal roof to protect from that financial disaster is a major plus.
Fire and smoke damage won't affect metal roofing as much. Fire damage, on average, costs over $4,000 in home repair, annually.
Reduce energy costs. Metal roofing can cool the interior of a building by up to 20% and reduce peak cooling demand.
About 95% of painted metal roofs retain their initial reflectance and emittance.
Metal roofing holds in heat very well. About 40% of a house's heat loss comes from heat leaving the attic, metal roofs can prevent that.
Even though they can last a very long time, metal roofs are 100% recyclable.
Contacting local metal roofing suppliers can help give you knowledge on residential metal roofing material, installation, other benefits, pricing, and everything else you need to know about metal roof products.
Whether you're looking for quality roofing for a residential property, commercial property, or agricultural property, metal roofing can be just what you need. If you're planning to stay in this home or building for a while, the benefits of having a secure metal roof will certainly pay off.
Custom metal roofing is a great way to protect your home. Consult a roof supply company to find out everything you need to know about roofing.