05 Jan

Do Homeowners Need Snow Guards For Their Metal Roof?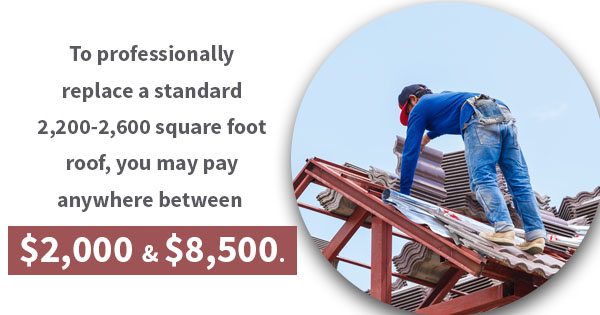 Winter weather can be rough on a home. If a homeowner needs residential roofing repairs this season, the cost can set them back: to professionally replace a standard 2,200-2,600 square foot roof, they may pay anywhere between $2,000 and $8,500. And if you live in a region that's prone to snow and ice, there's a higher chance that roofs will sustain permanent damage this season. The best way to safeguard against this possibility, of course, is to switch to steel roofing. Not only are metal roofs durable and easy to maintain, but snow and ice will slide right off.
While this will help reduce the possibility of ice dam formation or roof cave-in, it can be a real problem for people and objects down below. Because a residential metal roof sheds ice and snow so well, there's a chance that that run-off could cause damage to a client's lawn, hardscaping, or car. In order to prevent snow and ice from creating a small avalanche, many homeowners opt to install snow guards on their steel roofs.
Snow guards are designed to keep large amounts of snow and ice from sliding off a metal roof all at once. While snow rails look like a little fence, snow guards come in a wide variety of shapes and colors that allow you to choose one that fits the roof's size and style. Usually, snow guards are installed in rows or sets on the surface of the steel roofing surface. By having several barriers, the snow and ice can't get through and damage property — or people — on the ground.
Homeowners should always hire an experienced contractor to install these snow guards. It's the best way to make sure they will be compatible with their metal roofing products.
If you work in an area where snow and ice are plentiful in the wintertime, let your customers know that investing in snow guards can help protect their property and family. And if they need a roof replacement to get through the winter, steel roofing is their best bet. It offers the best protection against harsh weather and can even be installed in the winter months.
To find out more about the variety of metal roofing products we offer, contact us today!