24 Aug

4 Advantages of Metal Roofing Products Over Traditional Roofing Products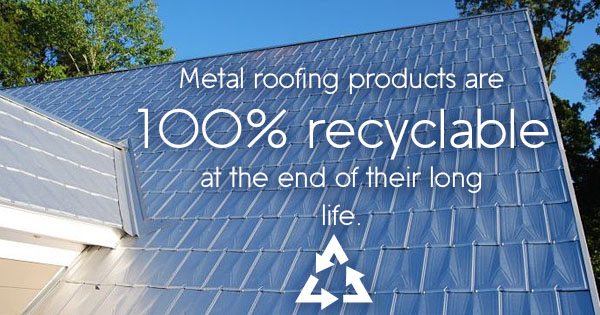 Summer is coming to an end, and truth be told, there's no better time to invest in a new roof. As a commercial metal roofing supplier, we might be biased, but that doesn't change the fact that your roof won't last forever.
If your asphalt shingles are getting up there in age and starting to fade, crack, or just fall off, it's time to make a change.
However, new asphalt shingles might not be the best idea. Whether you're roofing a home, church, or shopping center, asphalt shingles are quickly becoming a thing of the past. Instead, quality metal roofing products can offer you some serious advantages over the traditional roofing materials.
Longevity
Metal roof sheets have been credibly proven to last upwards of 30 years, even with very minimal maintenance and repairs. Not only that, but a colored metal roof will not fade over time like asphalt shingles would. Residential and commercial metal roofing are durable enough to weather any storm, year after year, for upwards of three decades.
Variety
Believe it or not, there's actually a wide variety of materials, colors, and styles to choose from when looking into metal roofing. Some homeowners prefer a certain color roof for their house (or their homeowner's association does), while others simply want the most durable roof at the lowest cost. No matter the reason, there's a style and material for everyone.
There are metal roofing products designed to resemble traditional asphalt shingles, and there are metal roofing materials designed to give your building a more modern aesthetic (see some of the possibilities here).
Environmentally Friendly
Unlike some other roofing materials, metal roofing products are 100% recyclable at the end of their long life. In fact, most commercial and residential metal roofs have a minimum 25% recycled content in them already. Metal roofs can also be installed right over the roof you already have in many cases, but in order to get the most out of the roof, it should be the only one on your home.
Money Saver
Although metal roofing is slightly more expensive than traditional residential roofing, it will actually save you money in the long run. Metal roofing products are excellent insulators, which means they're great at keeping the AC in and the summer heat out, and vice versa. A metal roof could reduce your cooling costs by up to 20%.
In the end, it's up to you as a homeowner or business owner to decide what kind of roof to invest in, but there's no question that metal roofing is one of the best investments you can make during a roof replacement.